"Sharing a front row seat to building solutions with each business owner has brought me a lot of joy."
Clarissa Harris has one piece of advice for burgeoning entrepreneurs: "Feel the fear and do it anyway. And if you stuff up, learn from your mistakes and move on. You only have one life, make it worth it.
"And don't forget to have fun - reassess whenever it isn't."
Why should you listen to her? As the co-founder of first-of-its-kind creative communications agency
True Tribe
, which has been disrupting a renowned competitive industry since 2015, Clarissa knows a thing or two about what it takes to turn an idea into a reality - and profit from it.
"True Tribe came from equal parts excited, burning creative passion and frustrated, mind-boggled annoyance. My husband Tim came from a creative production background and I came from a corporate communications and PR career. We saw a hole in the market for smaller sized agencies that could tackle projects with a hands-on attitude, so we joined forces and began working on some projects together. Before we knew it, referrals were coming in by the bucketload so we built up a dynamic team and formed what is now True Tribe."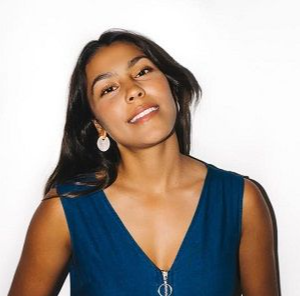 True Tribe is a one-stop-shop full-service agency that caters to all content, marketing, PR, production and event needs. Their impressive client roster spans tourism boards, sporting brands and huge automotive players such as Mini Cooper and Toyota.
Clarissa and Tim's team of 6 bring a range of creative expertise to the table that's typically only seen in larger agencies. But their undeniable success didn't come overnight. The biggest challenge?

"Deciding we wanted to step into the agency circle and deliver an end-to-end solution when it came to clients' needs. It was scary to think what the bigger players might have thought of us. . We realised the best way to overcome any form of imposter syndrome or comparison to your peers was to just keep your head down, doing your best work. You'd be surprised at the creative output that can come from truly listening to your clients needs and embodying one task at a time."

Acknowledging that running a small business can be daunting, Clarissa says one of her biggest learnings is the value and importance of reaching out to others who have strengths outside your skillset.
"While it can feel pretty great to accomplish things on your own, delegating, collaborating or reaching out to people with a different toolbox of skills can multiply the enormity of that success or at least just free up the brain space for you to just focus on what you're good at."
Now well versed in the benefits of asking for help, Clarissa has been working with mentors since 2017. After experiencing how invaluable it is to talk business with 'like-minded souls' and witnessing the economical impact of the pandemic in 2020, Clarissa became a
mentor
through the
Digital Solutions
- Australian Small Business Advisory Services program.
"I extended my services to offer one-on-one advice to SME owners, sole traders and alike, and ventured into mentorship from there. What I've realised is that you don't have to be good at everything to be able to equip someone else. You just have to be willing to translate your expertise to someone else's situation and go from there.


"Working alongside a specialised mentor will do one of two things. Have you say, "Yup, I didn't know that. I can now apply that skill to my current situation." Or "Yup, I already knew that. I can proceed with confidence in knowing I am heading the right direction". Sometimes the latter is just as important when caring for your own business."


Since becoming a
mentor
, Clarissa's highlights include everything from having members develop and publish social media marketing campaigns, to leaving a session with fresh confidence to try something new - and everything in between.
"Sharing a front row seat to building solutions with each business owner has brought me a lot of joy. It's an absolute pleasure working with the
Digital Solutions
members. It's definitely been my cup of lemonade during lemon season."
Interested in working with Clarissa, or another business expert? Eligible Victorian small businesses can access 3 hours of professional business mentoring, as well as workshops, webinars and online courses through the Digital Solutions program. Register to find out more here.
I'm already an
ASBAS Digital Solutions member.
I'm new here.
I want to register for the program.
Member's Portal Update

All existing Digital Solutions (previously ASBAS Digital Solutions) program members received an email with a direct link to claim their member account. If you are having trouble claiming your new account, please email [email protected].
Digital Solutions Mentoring Access Code

On the next page you will be prompted to enter the following Access Code:


ASBAS2021
Digital Solutions Mentoring Notice


Thank you for your interest in our mentoring services. Please note, our mentoring services are currently unavailable. We will keep you posted when they will resume.



Created with