"I feel a great opportunity exists to grow a product in an exciting and emerging market segment amidst a social landscape which places evermore focus on mental health."
- Daniel Virgona, founder of Vive Think Drinks
Daniel Virgona believes making healthy choices shouldn't be thirsty work.


The marathon runner and lifetime seeker of holistic health has an ambition to help mindsets in his community. And he's developed a product to quench it.


Enter: Vive Think Drinks.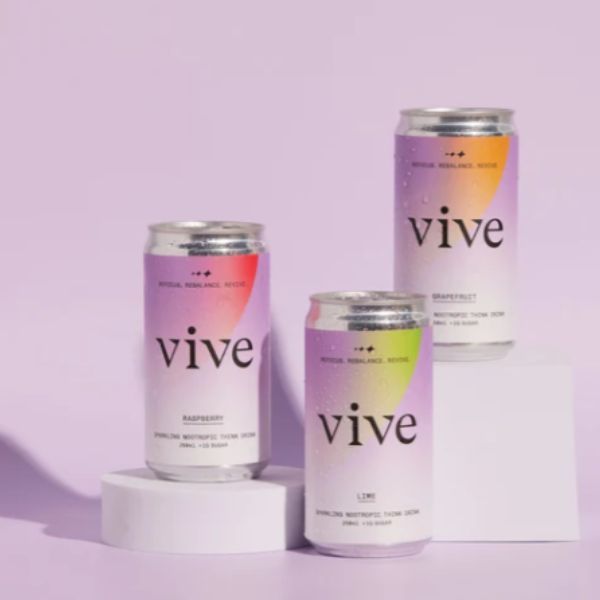 "Through working a corporate job with many stakeholders, training for marathons alongside Melbourne's running community and engaging in insightful conversations with my peers, I discovered the daily pressures that demanding jobs, intense fitness programs and unhealthy lifestyle habits were placing on the people around me," Daniel explains.


"It inspired me to launch a product that would help people thrive in their day-to-day lives with more energy, motivation and positivity. I also wanted to create a brand that highlights ways to take better care of our wellbeing."


Noticing an opportunity in a market with a growing emphasis on mental health and wellbeing, Daniel set out on his mission to help Australians make healthier choices.


"Customer preference has changed from soft drinks to low-calorie options with functional benefits that don't sacrifice on taste.


"After founding Vive Think Drinks in 2021, I've developed an all-natural nootropics drink in three delicious flavours. With less than 1 gram of natural sugar in every can, a nasty-free recipe and ingredients that will help you focus and feel good, Vive is a product for the modern consumer."


Daniel officially launched his business in July 2022 and is currently preparing to scale it up over the Australian summer.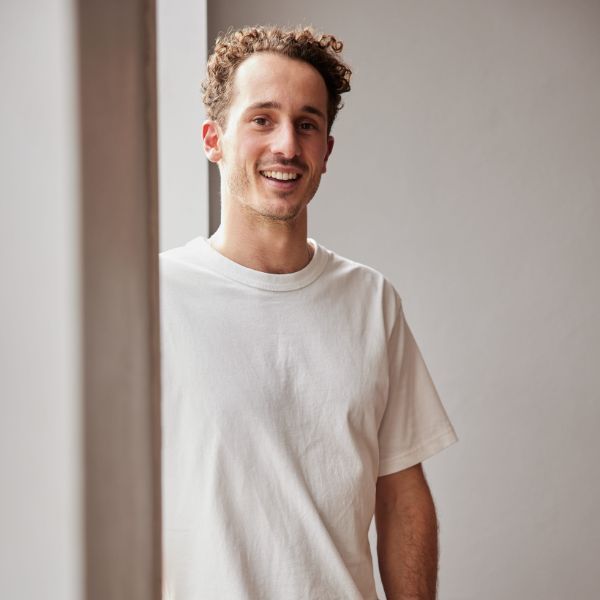 Knowing a digital presence is a non-negotiable in today's market, Daniel ensured Vive Think Drinks was online since day one.


"Our direct-to-consumer business is supported by our online store where customers can discover, purchase and review the product. Vive's digital presence helps us establish brand awareness amongst our digitally-savvy market," Daniel explains.


Looking to bolster his strategy, Daniel joined the Digital Solutions - Australian Small Business Advisory Services program after it was recommended by a fellow beverage founder.


"I hoped to learn how to improve my digital presence in the fields of SEO, Google and Facebook Ads and online store structure," he says.
"The Digital Solutions - Australian Small Business Advisory Services program helped me structure the business' digital strategy and put practices in place to help us grow."
Thus far, the health entrepreneur has learned a number of key lessons, including:


"The intricacies of designing a well structured and engaging online store, as well as how to funnel people to your pages from other platforms (eg. Google and Social Media). The program helped me think outside the box, and provided a different perspective that proved very valuable."


"Since my Digital Solutions mentoring session, I made improvements to my online store and boosted my efforts on organic SEO - to help attract and retain online users to my store."


Daniel finished: For anyone starting a business or looking to improve their online presence, the Digital Solutions program will be very beneficial."


Vive Think Drinks is based in Melbourne and ships Australia-wide. If you're interested in growing your business with the Digital Solutions - Australian Small Business Advisory Services program, see here.
I'm already an
ASBAS Digital Solutions member.
I'm new here.
I want to register for the program.
Member's Portal Update

All existing Digital Solutions (previously ASBAS Digital Solutions) program members received an email with a direct link to claim their member account. If you are having trouble claiming your new account, please email [email protected].
Digital Solutions Mentoring Access Code

On the next page you will be prompted to enter the following Access Code:


ASBAS2021
Digital Solutions Mentoring Notice


Thank you for your interest in our mentoring services. Please note, our mentoring services are currently unavailable. We will keep you posted when they will resume.



Created with