"Whilst running my own business can be daunting, I feel really lucky to be spending more time doing something I love and being able to see the difference better breathing has on the people I work with." - Nerissa Broben, Founder and Breathing Instructor of We Breathe.
How much thought do you give to breathing? We know inhaling oxygen and exhaling carbon is essential for survival, but the process is so subconscious that most of us rarely pay attention to how we're breathing - let alone what it's doing to our health.
Nerissa Broben wants to change that. The mum-of-two discovered the power of breathwork over 20 years ago, as a student of yoga and meditation. Now, she's bringing it to the community through her business
We Breathe.
"We Breathe empowers people to transform their physical health and wellbeing through their breath," Nerissa explains.
"Our Breathwork Sessions are educational, empowering, calming and help with many conditions including anxiety, asthma, depression, high blood pressure, insomnia, panic attacks, rhinitis, sleep apnea, snoring, stress, and teeth and jaw development in children."

Nerissa started the business in 2021 from her home on Wurundjeri Country of the Kulin Nation in West Footscray.


"The lockdowns in Melbourne over the past couple of years encouraged me to create a space in our home where I could retreat and do yoga, meditation and online classes. In a sense, it started with creating space to breathe."
Prior to starting We Breathe, Nerissa worked with First Nations community organisations in education, arts, and cultural heritage for over two decades. Working in management roles in the not-for-profit sector, she found herself increasingly passionate about supporting the mental health and wellbeing of her team.


"As a student of yoga and meditation for over 20 years, I can support people who are looking to improve their physical health within a nurturing wellbeing context. Personally through regular breathing practice I have experienced significant improvements in anxiety, hay fever, stress and sleep."


Now in her second year of business ownership, Nerissa finds it extremely rewarding to share the power of breathwork with those who need it.

"Running my own business allows me to invest my energy directly into helping others. Sharing breathwork with people and seeing the transformation that can come about when people learn better breathing patterns is super rewarding.
"Whilst running my own business can be daunting and is a steep learning curve, I feel really lucky to be spending more time doing something I love and being able to see the difference better breathing has on the people I work with."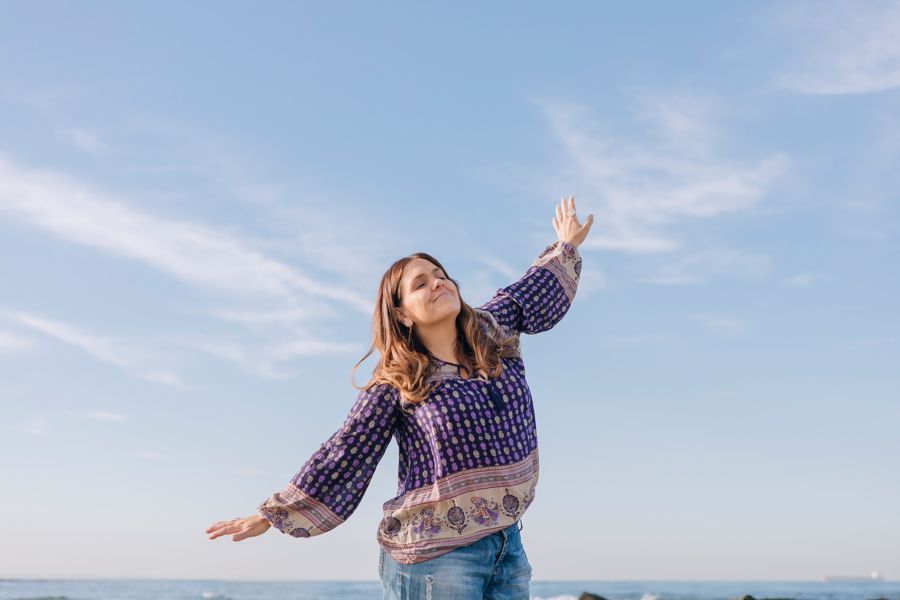 Starting her business in the middle of a pandemic, Nerissa knew how integral it was to have a digital strategy in place - but she didn't quite know where to start.
"I had some ideas about how I wanted my business to look and communicate, but digital strategy felt too overwhelming to tackle on my own with my limited knowledge in this area.


"A friend of mine suggested I join the
Digital Solutions - Australian Small Business Advisory Services program
as it was a great opportunity to get professional mentoring to support your business in the digital space. Knowing how important branding and an online presence is for small businesses, I jumped at the opportunity to get professional insight and support. I was keen to build solid foundations and build things slowly and thought expertise in this space would be a huge asset to me.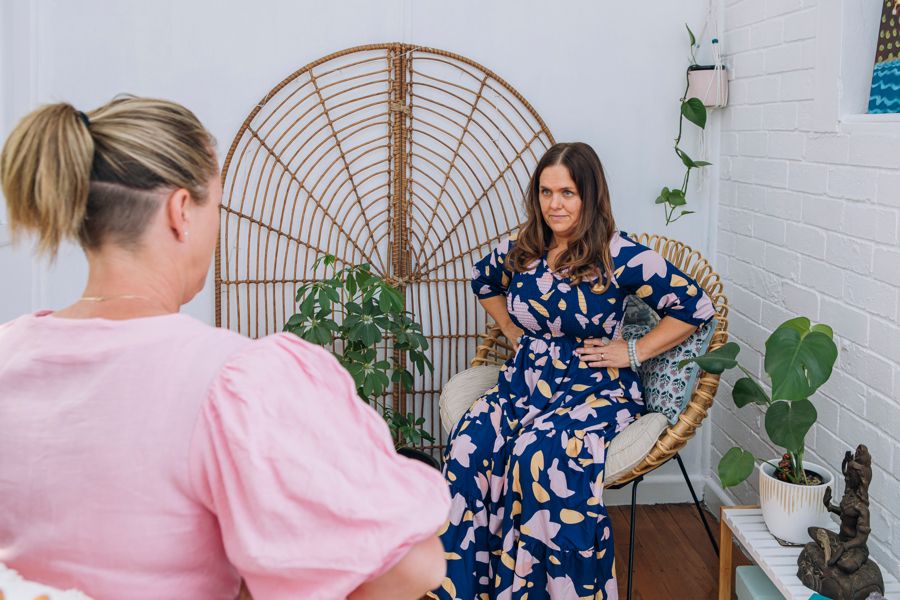 Nerissa says the level of support available through the program has helped to improve the quality of her communications and empower her to chip away at digital strategy one step at a time. Since joining the Digital Solutions program, she has created the logo and colour palette for her brand, launched a new website, and developed customer personas to optimise her messaging and strategy.

"It's been challenging but one of the most helpful things, allowing me to step back and read my communication with fresh eyes and new insights. Having my mentor scroll through my website and offer insights about the user experience has been invaluable and I am much more confident in my website with her detailed feedback."


Would Nerissa recommend the program to others?


"Absolutely. I have recommended the program to at least six other small businesses in my friendship circle. It's a wonderful initiative with some really tangible outcomes. Big thanks to my mentor, Sarah No!"


We Breathe operates in West Footscray and online. If you'd like to learn more about the Digital Solutions - Australian Small Business Advisory Services program, see here.
I'm already an
ASBAS Digital Solutions member.
I'm new here.
I want to register for the program.
Member's Portal Update

All existing Digital Solutions (previously ASBAS Digital Solutions) program members received an email with a direct link to claim their member account. If you are having trouble claiming your new account, please email [email protected].
Digital Solutions Mentoring Access Code

On the next page you will be prompted to enter the following Access Code:


ASBAS2021
Digital Solutions Mentoring Notice


Thank you for your interest in our mentoring services. Please note, our mentoring services are currently unavailable. We will keep you posted when they will resume.



Created with