The Pet Nanny is a family owned and run boutique pet service that has been in operation since 2013. When COVID-19 struck in 2020 and lockdown stopped all business, Adam Duffy was at a loss—so he focussed on improving his knowledge base with the Digital Solutions program.

The business delivers personalised dog walking, pet minding from the client's home, and house sitting. Prior to the pandemic, client generation mostly came from social media, free online local listings, and a website. Adam had also utilised online booking software, which made the business more streamlined.

Lockdown had a devastating impact on The Pet Nanny. "I was unable to work, and therefore was unable to make an income," Adam shares. In desperate need of guidance, he discovered that assistance was available through the Digital Solutions program.

"Through mentoring, I learned more about what is on offer in the digital market to businesses like mine," Adam says. "Due to the ongoing mentoring and support, my skillset increased in this area, improving my confidence to make decisions about digital marketing."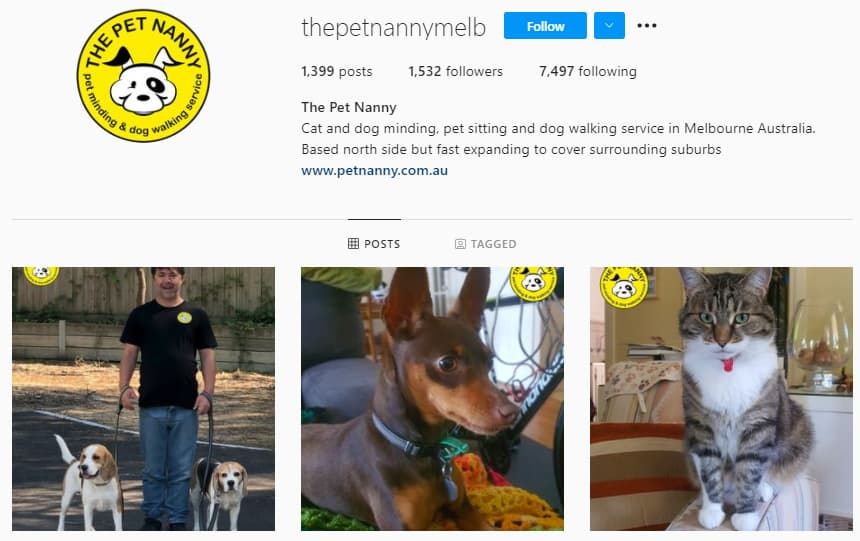 As a direct result of the program, Adam has learned and implemented CRM systems and software integrations for his website. The main focus of his mentoring sessions was building the online presence of his business and restructuring his website. Consequently, his improved online status has enabled him to increase his prices.
Despite the lasting impact of lockdown and the loss of many long-standing clients, Adam's business is recovering.
"Since starting back at work, I have gained additional clients from my website and social media presence, following assistance from the program." He is also pleased to share that the business has hired two employees.
"I highly recommend the Digital Solutions program to any business owners needing assistance in this field, as the assistance I have received was invaluable."
The Pet Nanny website
I'm already an
ASBAS Digital Solutions member.
I'm new here.
I want to register for the program.
Member's Portal Update

All existing Digital Solutions (previously ASBAS Digital Solutions) program members received an email with a direct link to claim their member account. If you are having trouble claiming your new account, please email [email protected].
Digital Solutions Mentoring Access Code

On the next page you will be prompted to enter the following Access Code:


ASBAS2021
Digital Solutions Mentoring Notice


Thank you for your interest in our mentoring services. Please note, our mentoring services are currently unavailable. We will keep you posted when they will resume.



Created with