Katherine Varley joined the Digital Solutions program in April 2020 with her small business PrepareMe—an app that supports individuals, as well as their families, medical clinicians and carers during the rehabilitation journey following an accident, injury or disability.

"Joining the program was the BEST decision, especially as we were starting to face uncertain times with the COVID-19 pandemic."

Katherine is an entrepreneur with a disability, having personally recovered from an Acquired Brain Injury (ABI). The experience showed her how difficult the recovery process can be, with communication often lacking between health care providers and patients.

In response, she developed PrepareMe to help other patients manage their personal recovery and help them achieve their individual goals.

PrepareMe was developed with the support of Guide Dogs Victoria, the Transport Accident Commission, and Barwon Health. With the additional support of the Digital Solutions program, Katherine says the app is ready to launch in November.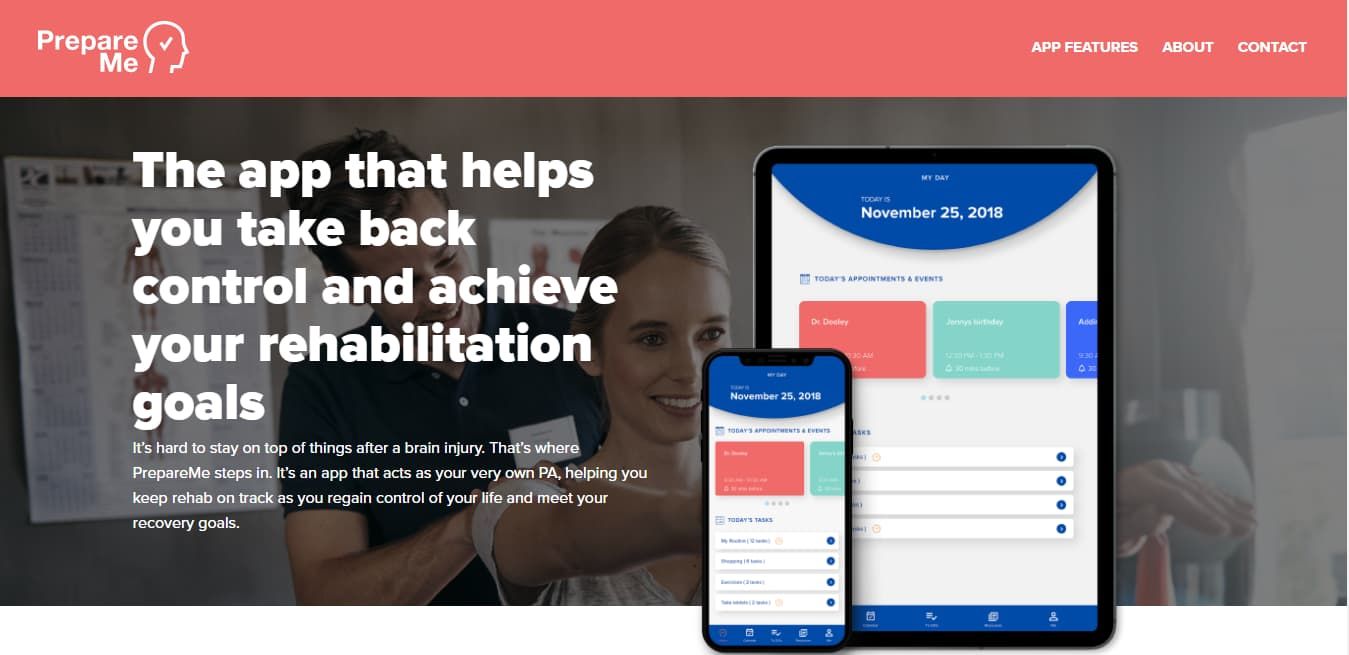 "PrepareMe has always been an online platform," Katherine says. "I was researching how to best use digital platforms to launch the app, and I was quite anxious about the process. I saw details about the program advertised. Joining the program was the BEST decision, especially as we were starting to face uncertain times with the COVID-19 pandemic."
Katherine feels the program has added a lot of value for launching her business. "I was fortunate to have my mentoring session with Mia De Rauch from Flip Switch Media. We put into place many strategies to complete before the product launch. We have continued to work with Mia following the program," Katherine says, "as she delivers such fantastic work. Our relationship would never have happened if not for our connection through the program."
After attending online workshops and webinars, Katherine has implemented what she learned. "I have been able to create accounts on all of the suitable digital platforms for the business, ready for the upcoming product release in November."
"The knowledge, resources, and contacts gained from the program have been unbelievable and have set me up for future success. Having a community of people going through the same challenges has been another wonderful part of the program!"
Katherine would definitely recommend the Digital Solutions program. "It has been of such value," she says. "It has enabled me to keep focused during uncertain times. It also presented the opportunity to learn new skills which will be of benefit to the future success of PrepareMe!"
PrepareMe website
I'm already an
ASBAS Digital Solutions member.
I'm new here.
I want to register for the program.
Member's Portal Update

All existing Digital Solutions (previously ASBAS Digital Solutions) program members received an email with a direct link to claim their member account. If you are having trouble claiming your new account, please email [email protected].
Digital Solutions Mentoring Access Code

On the next page you will be prompted to enter the following Access Code:


ASBAS2021
Digital Solutions Mentoring Notice


Thank you for your interest in our mentoring services. Please note, our mentoring services are currently unavailable. We will keep you posted when they will resume.



Created with