"I love the freedom to be able to work across different realms and to always be creating something new." - Jennifer Parlanti, artist
Jennifer Parlanti
holds a unique position in the fine art world.
The Melbourne-based minimalist composition artist started her career in the commercial world, before moving to Japan to study Shodo - Japanese calligraphy - for three years. Jennifer then branched out into a fine art career, painting Sumi Ink abstracts leading to many solo and group exhibitions and hotel and person commissions. She stayed in Japan a further five years then returned to Australia.


Throughout her 30-year career, the visual creator has also worked as a weddings and portrait photographer and brand filmmaker for artisanal small businesses. Jennifer is currently working on limited edition prints from digital renditions of her original Sumi paintings.

"They are completely original works and this is a new way for me to explore my art in a commercial way," she explains.


"I work in black and white monotone, with details in red and/or gold leaf. My new work is unique in that it is suitable for both personal home and commercial settings. I print to archival quality in a range of sizes and on two surfaces; fine art paper and metal. This means there is a print for any space, including outdoor and wet areas - like bathrooms and poolside."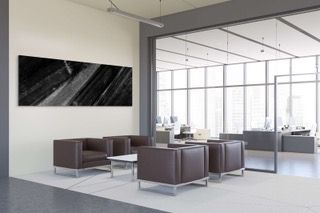 Whilst Jennifer has a distinctive and unique style, she ensures it translates across multiple mediums.

"I work creatively across several areas; design, painting, limited edition prints, photography and video production, which enables me to fulfil my creative urges and also give clients what they want.
"I love the freedom of being able to work across different realms and to always be creating something new."


Prior to the pandemic, Jennifer's creative work was primarily 'offline' - but when COVID-19 hit, that had to change.


"I needed to pivot to a business I could sustain without needing to be in front of people. I needed to create a website and social media presence to support this new endeavour. I have never had an online store before, so this is completely new to me."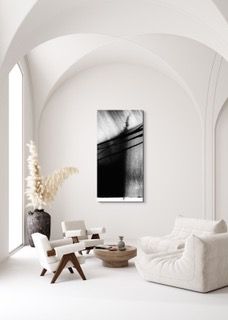 Jennifer had some idea of what she wanted to achieve digitally, but did not have the 'resources or knowledge of how to go about it in a systematic way'.
"I hadn't needed to reach such a diverse audience before, so it was challenging. I felt very limited. I have been developing my knowledge and strategy around who I need to reach and how in the digital space, but I am still learning."


"When I saw the advertisement for this program on Instagram, I immediately signed up as I knew the
Melbourne Innovation Centre
team would know how to help me with my digital strategy."
Jennifer's hope was to find a mentor that would provide direction and ideas on how to become more visible online, to the right audience. She wanted to learn B2B marketing in particular, as she wants to work with interior designers, art placement agencies and architectural designers.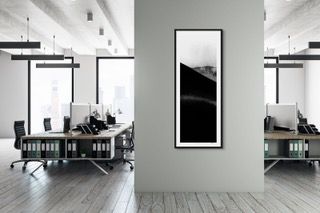 "(My mentor) Morgan was able to help me get started on finding the right people on the right platforms. I have found the webinars extremely helpful for things like writing a press release - I don't have extensive corporate experience, so this was very valuable to me. I have learned about narrowing down exactly what I want and need to say to gain the attention of prospective clients on the platforms they inhabit.
"I also needed to learn about business software as having so many products is new to me, and it was a bit overwhelming sorting out how to manage my inventory, client records, sales, etc. Morgan has been very helpful working out what I need in respect to these things so my business will run smoothly with little time wasted, so I can concentrate on the creative and sales side of the business."


Despite only being a few months in to her new business venture, Jennifer says the advice and resources available through the
Digital Solutions
program have been invaluable.
"I am able to pinpoint the resources most useful to me now, being business software and finding my ideal clients, then servicing them appropriately and with expertise. It is important to me that my clients have a very positive experience with me, and that includes my knowledge of how to best serve them.

I would absolutely recommend the Digital Solutions program, I already have to several entrepreneurial friends. The mentors are warm and very generous in their advice, and the resources available to people like me are invaluable. I am so grateful for this opportunity to learn how to streamline and run my business."

I'm already an
ASBAS Digital Solutions member.
I'm new here.
I want to register for the program.
Member's Portal Update

All existing Digital Solutions (previously ASBAS Digital Solutions) program members received an email with a direct link to claim their member account. If you are having trouble claiming your new account, please email [email protected].
Digital Solutions Mentoring Access Code

On the next page you will be prompted to enter the following Access Code:


ASBAS2021
Digital Solutions Mentoring Notice


Thank you for your interest in our mentoring services. Please note, our mentoring services are currently unavailable. We will keep you posted when they will resume.



Created with