Anna Woodruff is a textile designer based in Melbourne with her low-impact, luxury knitwear brand, Francie. Prior to COVID-19, the business focused on selling knits wholesale to stores, but the pandemic made this an unstable business model. With the help of an ASBAS Digital Solutions mentor, she shifted the focus to her online store and digital marketing.
Francie started five years ago with a small factory and knitting one style. Now, the business offers a beautiful collection of knits, with a small team who use one of the last knitting machines in Melbourne. Each knit is ethically and locally made in Melbourne and ethically certified by the ECA.
When lockdown temporarily closed stores across Australia, Anna knew that she needed to focus on catering to customers directly through her website.
"We heard about the Digital Solutions program through a friend and thought it was a wonderful opportunity," Anna says. "We had slipped through many of the cracks in terms of support for small business, so it was great to have this resource."
Anna met with Digital Solutions mentor Clarissa Harris, who was able to take Anna's understanding of social media to the next level. "We have learnt how to really connect with our customers in a meaningful way and achieve some of our goals as a label. We have begun doing targeted Facebook and Instagram advertisements for the first time—and so far, we've had great results."
Previously, Anna found social media marketing confusing. Her mentor made it easy and helped tailor campaigns to suit the goals of the business. Anna now has a notebook full of ideas of types of content she can create, and ways she can introduce Francie to new customers here in Australia and overseas.
But it wasn't only Clarissa's wealth of knowledge that helped Anna through the impacts of lockdown. "Having someone positive to talk to was invaluable," Anna shares. "It was so good to be able to have that resource subsidised at a time when it is so daunting to spend money on things like mentoring."
In addition to marketing and promotional ideas, the program has proven to be a great resource for the nuts and bolts of running a business for Anna—things like different software options, financial tips, and information on instant asset write-offs.
By focusing on Francie's online store and social media marketing, the business has experienced growth since last year. "We were expecting a negative impact on our business from COVID-19, so to not only save our business, but improve it, was fantastic."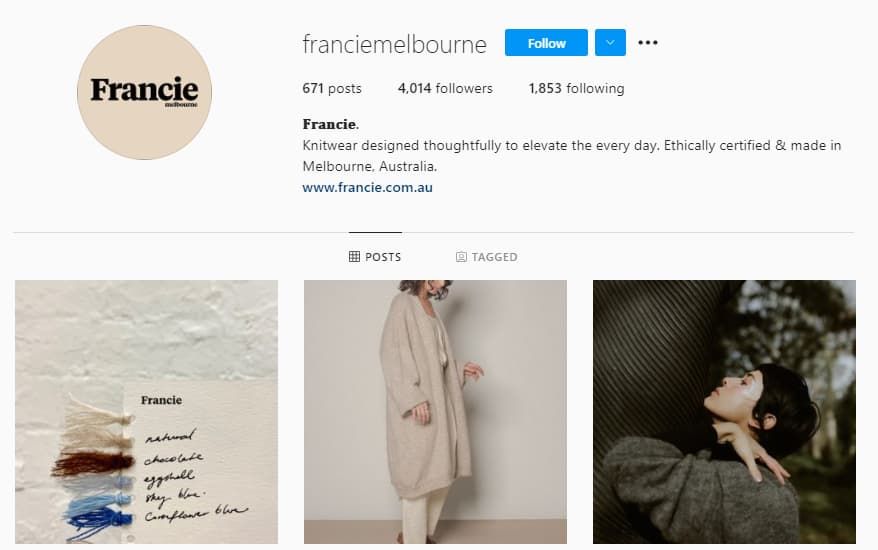 Anna's advice to other small businesses experiencing hardship is to not give up.
"Try as many resources as you can. There are many grants and opportunities on offer in Australia," she says. "Stay true to your values, but also don't be afraid to evolve and change your business when the environment changes."
She highly recommends the Digital Solutions program. "I have friends who have started businesses in Melbourne, and they have been really excited to hear about the program and get involved!"
Francie website
I'm already an
ASBAS Digital Solutions member.
I'm new here.
I want to register for the program.
Member's Portal Update

All existing Digital Solutions (previously ASBAS Digital Solutions) program members received an email with a direct link to claim their member account. If you are having trouble claiming your new account, please email [email protected].
Digital Solutions Mentoring Access Code

On the next page you will be prompted to enter the following Access Code:


ASBAS2021
Digital Solutions Mentoring Notice


Thank you for your interest in our mentoring services. Please note, our mentoring services are currently unavailable. We will keep you posted when they will resume.



Created with