Rosetta Holmes joined the ASBAS Digital Solutions program with her kinesiology practice, Essential Difference. The small business, based in Wangaratta, in North East Victoria, takes a client-focused approach to addressing the health of each individual and supports them to live a well-balanced lifestyle.

"I've found the diversity of business support available incredibly valuable and easily accessible."

Rosetta has supported many individuals over the last nine years in practice as a sole trader, from the very young to the elderly. It is important for her to provide an authentic, genuine and personable service.

Prior to joining the Digital Solutions program, Rosetta did not have a digital strategy and her client base had grown organically. She had a keen interest in developing her business and this prompted her to take up the program offering. "My intention was to learn more about web presence and how I could utilise this platform to showcase my business."

The timing of the pandemic provided extra incentive to take her business online. "The shift to online was an opportunity waiting to be explored and one I embraced wholeheartedly."

In April 2020, Rosetta attended three program workshops to help improve her online activities: Boost Business through Facebook Advertising, Engage Real Followers with Instagram, and Create Marketing Campaigns with MailChimp. She also engaged with program mentor Jason Townsend for personalized assistance.

Rosetta now uses both Skype and Zoom to provide her services virtually, and in regard to building an online presence and marketing, she focuses on her website, Facebook, and Instagram.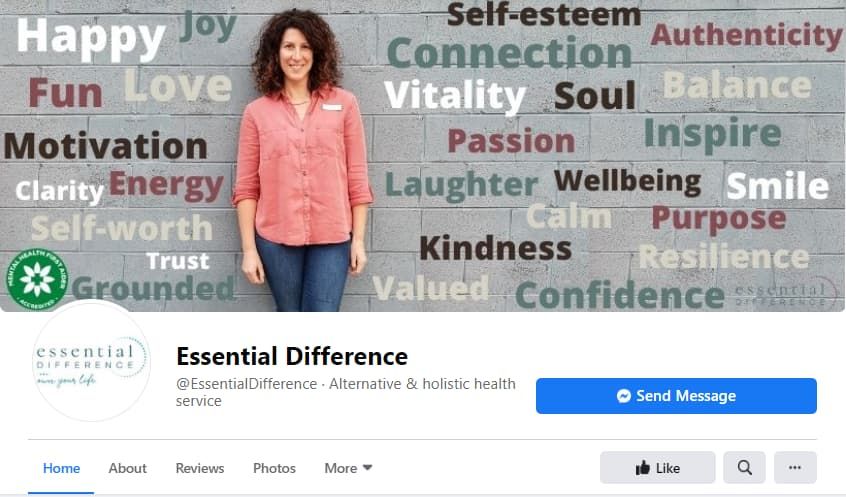 "An implementation of an online booking system is the newest addition to my website and one that is being utilised constantly," Rosetta says. "This provides clients with the opportunity to book any time of the day or night."
Since joining the program, "I have learned that having an online presence is crucial for anyone searching to discover you, because marketing continues to shift."
As for whether Rosetta recommends the Digital Solutions program?
"Absolutely," she says. "The diversity of knowledge available to any business is paramount to the growth and development of business."
Essential Difference website
I'm already an
ASBAS Digital Solutions member.
I'm new here.
I want to register for the program.
Member's Portal Update

All existing Digital Solutions (previously ASBAS Digital Solutions) program members received an email with a direct link to claim their member account. If you are having trouble claiming your new account, please email [email protected].
Digital Solutions Mentoring Access Code

On the next page you will be prompted to enter the following Access Code:


ASBAS2021
Digital Solutions Mentoring Notice


Thank you for your interest in our mentoring services. Please note, our mentoring services are currently unavailable. We will keep you posted when they will resume.



Created with